Impact Series
Presenting With Impact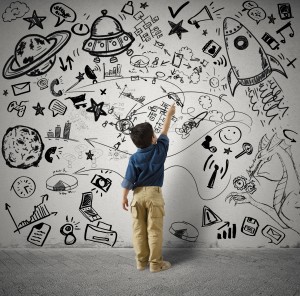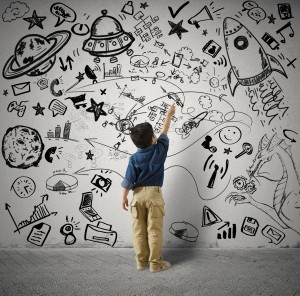 In the current economic climate it may be difficult to see where you will find your competitive advantage. Is it through your products, services, pricing or investment strategies?
It is likely your competitors will be close in being able to match all of your propositions, so where will you find the deal-winning advantage?
At Fuel Learning we believe that first impressions last and that you have the opportunity to positively influence your client and prospect successes right from the off – through your ability to present.
Sales and tender presentations, project pitches, job interviews can be won or lost in the critical moments when it comes to present your story. That is why Fuel learning has developed Presenting with Impact – a fresh, innovative way of communicating with audiences from 1 to 10,000.
It is a tool that allows the presenter to be totally confident, natural, completely connected and able to transmit a message with absolute clarity.
What is the Presenting with Impact programme?
Presenting With Impact charts a unique approach to delivering confident, authentic and inspirational presentations.
Based on highly successful presentational success, the facilitators draw on their many years of presentational experience to take the delegate on a challenging and highly practical journey of development.
Each module contains both theory and carefully explained exercises.
While most people who give business presentations concentrate on the content, research shows that what audiences react to is the delivery: how you sound and how you appear.
Presenting With Impact is a two-day course which is broken down into 3 essential areas:

Style – how you come across
Content – what you actually present
Structure – how the content is presented

For people who present/communicate in formal and informal environments

Sales, projects pitches and presentation
Meetings – large and small
Key outcomes
Most importantly, delegates will:
Be confident in their ability to deliver their speech
Be on the right road to be known as a outstanding presenter/communicator
Have an immediate and long-lasting impact on others
At the end of the programme each delegate will have had:
Personalised coaching in presenting to audiences of various sizes and settings
Practised presenting on real topics
Access to a deeper understanding of the various ways to impact their presentations and enhance what they are saying
The programme in a nutshell
Specifically, the programmed will address:
Use of strategies to help overcome 'stage fright' and pre presentation nerves
Enhance your own personal style in the delivery of your presentation
Develop enormous impact and leave a memorable experience for those taking part in your presentation.
The Voice

Speed
Pitch
Projection
Intonation
Resonance through a microphone

Body Language

Posture
Gesticulation
Moving around on stage
Facial expressions and eye contact
Appearance
Arriving and departing from the stage

Content Design

Turning data into insight
Programme design
Story boarding your content design
4Mat speech design
Who is the Presenting with Impact programme aimed at?
If you need to present/communicate to others then this programme will add significant value to you and the people you present to – whether you're standing up a the company conference, running a morning buzz team session or pitching your idea to the dragons den. We everyone from the CEO to entry level employees.
Selling With Impact
Selling with Impact
We have run our Selling with Impact programmes in some of the world's largest and most successful organisations. Organisations such as Microsoft see great value in our unique style of delivery and approach to sales.
The sales profession has changed tremendously over the past decade. Buyers who once made time to discuss their problems now expect sales professionals to have the business acumen that's necessary to understand and diagnose those problems before they arrive. More importantly, these buyers will only listen to – and buy from – salespeople who can provide them with solutions that are both workable and will demonstrate a clear return on investment.
Our world class Selling with Impact programme shows how to apply the proven solution selling approach in the 'can't stop to talk' pace of today's business. The result is a logical and proactive process for sales success, one that improves both individual productivity and organisational return on investment.
In addition to a robust process and structure to sales, a high degree of business acumen and customer knowledge, sales people need to be able to ply their trade artfully and with impact. People do not want to feel they are being sold to by pushy sales people. Instead they want sales people capable of developing trust through strong communication and the desire to find the right solution.
Our programme strikes the balance between process and approach in structure and delivery. Delegates leave fully capable to go and implement the tools, techniques and methods to be immediately impacting. The proof will be in the results.
What is the Selling with Impact Programme?
The programme has been designed to enable sales people and sales managers to:
Provide accurate forecasts and ensure pipeline predictability
Gain improved pipeline health and data quality
Have a common language and approach which is aligned to great results
Partner better with clients leading to long-term sales and more strategic deals
More skillfully diagnose problems and challenges and act accordingly
Increase their ability to communicate the value of the product or service
Artfully develop sustainable relationships
Have maximum impact on the customer
Have methods for overcoming the all too common situation when your product is not your buyers first choice – or even second!
This will run in a 2 – 4 day programme format depending on level and requirement
The programme in a nutshell
Solution Selling Concepts and Principles – situational fluency, presuppositions, 9 step questioning model.

This mini module gives the delegates the opportunity to explore some of the fundamental basics of Selling with Impact . The module develops the required believes, attitude and skills to be an outstanding sales person.

Creating New Opportunities – planning and research, stimulating interest, defining pain or critical business issues, diagnose before you prescribe, creating visions based on your solution.

This mini module gives delegates the tools and knowledge needed to break into new opportunities quickly and smoothly with existing and new clients – ultimately reducing the time wasted chasing 'no go' accounts or trying to establish new contacts.

Engaging in Active Opportunities – selling when you're not first, vision reengineering.

This mini module enables delegates to edge out incumbent providers, assess active opportunities with existing clients and help the client to see old problems with 'new eyes'

Qualify – gaining access to the people with power.

This mini module gives delegates the processes, tools and techniques to ensure they are able to get to the 'power source' quickly and bypass the middleman. This helps to reduce risk of spending time developing solutions for the wrong people and loosing out at the last hurdle. Reducing resource and time wastage and giving more time to working with the key decision makers.

Control – controlling the buying process.

This mini module is designed to give the sales people the tools and techniques required to be a sales facilitator – to keep control of the process whilst enabling buyers to self direct.

Close – closing and reaching final agreement.

This mini module encourages delegates to see the closing of a sale as a natural part of the cycle rather than a big event at the end of the process! To avoid the traps of closing techniques and provide tools for overcoming last minute hurdles and successfully completing the deal.

Managing the Process – the process, pipelines, creating a sustainable high performance sales culture.

This mini module enables delegates to effectively mange their sales activity with enlightened discipline, process and intuition.
The benefits
You will experience an immediate impact on business results
Increased revenue and greater profit margin
Confident focused sales people
Shortened buying cycles
Mutually beneficial solutions (instead of selling your soul)
Strategic exposure to key decision makers in your clients businesses
Predictable, accurate forecasting
Who is the Selling with Impact Programme aimed at?
People who want to have a greater impact on sales figures and clients.
If you sell, if you are in a sales support role and if you want to improve the way you interact with the clients (even if you don't think you sell) you would all benefit from experiencing this programme in various formats.
Personal Impact
Personal Impact
We have created a world class personal impact programme that is leading edge through its tools, techniques and methodologies in enabling you to have the maximum positive impact on yourself and other people who you interact with directly and indirectly.
More and more leading organisations are switching onto the fact that the way we interact with each other, the decisions we make, our ability to communicate, our ability to manage our emotions and actions has an immediate and long lasting impact on the results achieved by individuals, teams and business. Whether it is the way a leader comes across to a team, a sales person to the customer, a buyer to the supplier it is all contributing towards success or failure of the organisation.
Do you ask yourself these questions? What impact do I have on others? How do I affect the outcomes? How do I come across? What are my strengths? What do I need to improve? How well can I communicate? What is the impact of my feedback on others? Do I get the results I require? Etc…
By exploring and creating clarity for some of these questions, participants learn tools and techniques they can implement immediately to help them achieve better results for themselves and others.
All of the tools on the programme are applicable in many different internal and external business situations as well as enabling delegates to feel more fulfilled at work and home.
What is the Personal Impact programme?
This programme is designed to help you develop your self-awareness of how you come across to others
For you to explore the limiting barriers you have in place stopping you from achieving greater success and developing strategies to overcome those barriers
To explore your strengths and understand how you can leverage those to have maximum impact on yourself and others
Identify your strengths and weaknesses in inter-personal relationships and gain tips and techniques on how to build and develop them
Recognise different thinking styles in practice and how they affect the communication process
Develop an understanding of why and how conflict arises and how to deal with it effectively
Develop a strategy so you can apply the skills and techniques to your own situations and through peer coaching activities
This programme runs in a 2 – 3 day format that can be tailored to meet your specific requirements
The programme in a nutshell
Ropes Challenge – highly experiential activity which enables delegates to learn and practice the foundational techniques for achieving maximum personal impact, to move out of their comfort zone, master their emotions and align thoughts, feelings and behaviour. During the activity most delegates achieve goals they previously thought impossible. All learning is explored and debriefed and the relevant links made to work
Exploration of Communication – what is it, what influences it, what goes wrong, how can it be mastered, basics and advanced communication skills
Rapport – how to use the rapport techniques to increase the speed of relationships and get the best results
Getting to Understanding – how to ensure what you mean, what you say and what people hear are all congruent and aligned, reducing miss and missed communication
Knowing Me, Knowing You – using thinking styles as a tool for tailoring communication for individuals and groups so they have a positive impact
Fierce Conversations – exploring conflict conversations, the 7 principles of having a tough conversation and result you are looking for, structuring and practicing the art of having a fierce conversation
Tactics to Influence Anyone – understanding and application of the 6 laws of influence, used in planned and ad-hoc situations
Real Play – delegates practice using all of the tools learned on the programme in a real life task
Action Planning and Goal Setting – part of having outstanding personal impact is the ability to proactively set personal goals and execute them. Delegates have time to create meaningful action plans
The benefits
Organisational benefits include:
Improved results due to increased effectiveness of individuals
Increased alignment of delegates to the organisation resulting in improved commitment
Improved moral
Improved relationships, communications and capability to influence authentically
Delegate benefits include:
Improved capability to communicate effectively at all levels within the organisation
Enhanced understanding of influence and capability to influence others congruently
Increased self awareness
Improved confidence
Personal development and a personal development plan
Who is the Personal Impact programme aimed at?
If you're looking to improve your interpersonal relationships and reflect on what you are currently achieving compared to what you want to achieve, this workshop will give you the environment, support and guidance to create your personal strategy for improvement.
Team Impact
Team Impact
Team = A group of people with a full set of complementary skills required to complete a task, job or a project. Team members operate with a high degree of interdependence, share authority and responsibility for self-management, are accountable for the collective performance and work toward a common goal and shared rewards. A team becomes more than just a collection of people when a strong sense of mutual commitment creates synergy, thus generating performance greater than the sum of the performance of its individual members (business dictionary)
Our unique team impact sessions are characterized by:
Results focused – it needs to be real and reflect the challenges you face
Energizing and inspiring – it's a no brainer that people achieve better results when they are fired up compared to those people who lack drive a motivation
Tool and technique based – you must be able to replicate the lessons when it counts on your return to work
Can be indoors or use the outdoors to achieve the desired results
Can be from 1 – 5 days in duration and spread over months or strategic team development
Can be integrated within existing strategies for people, team and organizational development
Fun
High performing teams
Every team has a glass ceiling, a natural point where the team is performing at a high level and achieving great results. This can be a frustrating place to be for a team, they know they can do even better but do not appear to have the extra piece of capability to move to the next level. That's where we can work wonders; all of our facilitators have worked in teams that have broken through the ceiling from climbing Everest, cycling the Tour De France, achieving outstanding business growth and results. We bring this expertise and most importantly experience to our facilitation, alongside some funky tools and techniques designed to move your team to the next level and smash through the ceiling.
Under performing teams
Unfortunately very few teams live up to their billing and capability. Often people are thrust together without a great deal of consideration for purpose, dynamics, structure, capability, capacity, etc. the chances of reaching high performance levels are non-existent. W work with these teams to build some of the fundamental components required to establish the team and install a sense of spirit that is greater than the sum of the parts. We can turn teams with low confidence and trust around to get on the right track towards high performance.
Team bonding and fun
High performing teams can be like pressure cookers! Every team, whether it's shattering the glass ceiling or stuttering to get going can benefit from some good old fashioned bonding and fun. This doubles up as a great opportunity to get to know each other better, learn about the team in a different environment, understand what is possible when the pressure is substituted for enjoyment and passion. Our team development sessions such as the Purbeck challenge are perfect for bringing teams together and giving them an experience they'll dine out on for years to come – and serve as a reference for what the team is capable of.
In essence our team impact programmes are designed to enable teams to achieve the short and long-term goals they were formed to accomplish.
The structure and process for each team impact session will be unique to the team we are working, aligned to the goals, aspirations and current capability of the team and individuals.
That said there are some common areas which team development may focus.
Understanding high performance and benchmarking
Exploring team dynamics
Aligning to the vision, direction and greater goals
Group problem solving and decision making.
Creativity and innovation.
Adaptability and flexibility.
Pro-activity and initiative.
Conflict resolution.
Team member feedback and development.
Coaching and support.
Information sharing and communication.
The structural and cultural characteristics of teams.
Forming and developing an effective team.
The role of individual differences in the team.
Team leadership skills.
Bargaining and negotiation
The benefits
You will experience an immediate impact on business results
Confident focused team members
Aligned and happy teams
Clear goals and direction
Increased revenue and greater profit margin
Who is Team Impact Programme aimed at?
All teams and groups of people who want to better themselves – whether you are currently high performing, under performing or just need a release from the pressure.