We are delighted to have been one of the first training providers to be inspected under Ofsted's new Education Inspection Framework. Our inspection took place in September 2019 and we were graded 'Good' in all area: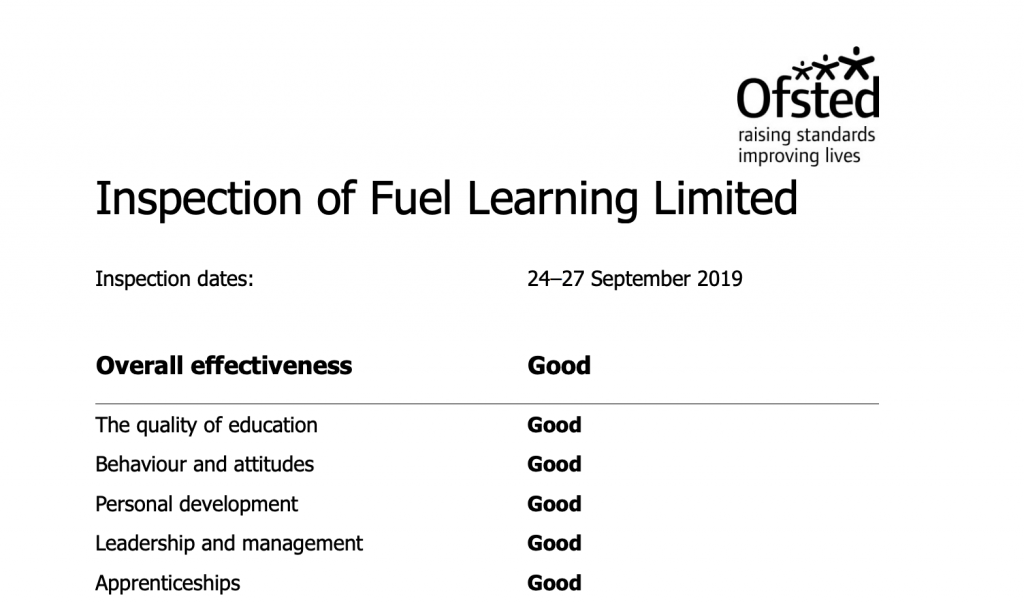 Here's an extract from our report:
'Apprentices gain new knowledge of management theories, develop analytical skills and apply these in their workplaces to become better managers. They make good progress and complete their apprenticeship programmes with high grades.
Apprentices like the exciting curriculum, which closely relates theory to their work settings. They enjoy learning from expert and knowledgeable staff in groups, one-to-one sessions and online. Using their knowledge and skills, apprentices design useful projects to solve work-based problems to improve business practices and save money for their employers.
Training inspires apprentices, builds their confidence and helps them to deal with challenges, both at work and in life, more competently. Apprentices feel safe.'
If you would like to read the report in full, you can find it here on Ofsted's website.