For anyone who knows me already you will not be surprised to hear I get a huge amount of personal satisfaction and a sense of pride when I see individuals blossom and grow and ultimately meet their full potential in their work.
This has been particularly evident whilst working with a variety of clients over the last few years facilitating the Level 5 Operations Manager Apprenticeship programme.
Some learners start the programme with trepidation and concerns, maybe because they haven't undertaken this type of learning before, or for some time, or perhaps they are worried about the time commitment required to successfully complete the programme. Others, of course, are passionate and enthusiastic to start on their journey.
From whatever the individual starting point is, without fail I am impressed by the desire to learn demonstrated by everyone and over our time together, it's brilliant to hear the examples of the changes they make to their leadership and management practices. The culmination of that dedication to development is apparent when reading the activities in portfolios and hearing the project presentations.
During the programme it is fascinating to see the sometimes small, and yet over time significant changes in the levels of confidence displayed during sessions, and it is clear to see that the final results truly reflect the amount of commitment and effort.
Everyone benefits from the learning
I can say with pride many individuals since being on the programme have been able to gain the promotion or move that they had in mind for some time, or have managed a challenging situation more effectively as a result of their new tools and techniques. For others the piece of paper at the end has been a huge reward, because it's the first formal qualification they have achieved for some time. Everyone, yes everyone, benefits from the learning and this is what makes my role so rewarding.
Of course, there is time and commitment required to complete this and that's where I and the rest of the team at Fuel play our parts to support everyone to meet their true potential.
Well done to everyone involved.

To learn more about our apprenticeship programmes, including Level 5 Leadership and Management, please visit: https://fuellearning.com/apprenticeship-programmes/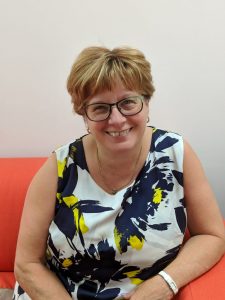 Fiona Jones
Senior Facilitator at Fuel Learning